NO WARRANTY INCLUDED. SYSTEMS IS NEW IN THE MANUFACTURE ORIGINAL BOX NEVER USED OR OPENED.
SOLD AS IS
DR590-2CH IR
Simple Dashcam with Interior Infrared Camera
Front and Interior Protection.
Ideal for taxi and rideshare (Uber, Lyft) drivers, this dashcam monitors both the road ahead and the interior of your vehicle in Full HD 1080p.

DUAL FULL HD TAXI DASHCAM
Full HD 1080p front and interior @30fps
STARVIS image sensor (front camera) for awesome image clarity day and night.
The interior infrared camera records clear videos even in complete darkness thanks to its discreet infrared illumination LEDs.
STARVIS is a trademark of Sony Corporation.
Infrared Interior Camera
Clarity in complete darkness
The Infrared Camera secures the interior of your vehicle. The inconspicuous infrared LEDs automatically activate based on the ambient light.
The camera's spectacular clarity even in pitch black lighting conditions will procure peace of mind to taxi and rideshare drivers.
Using the BlackVue App or Viewer, you can further customize the way it operates.
180° Image Rotation to accommodate your setup: if the image comes out upside down, just activate this feature and it will fix the image orientation.
Security LED ON/OFF (for stealth in Parking Mode)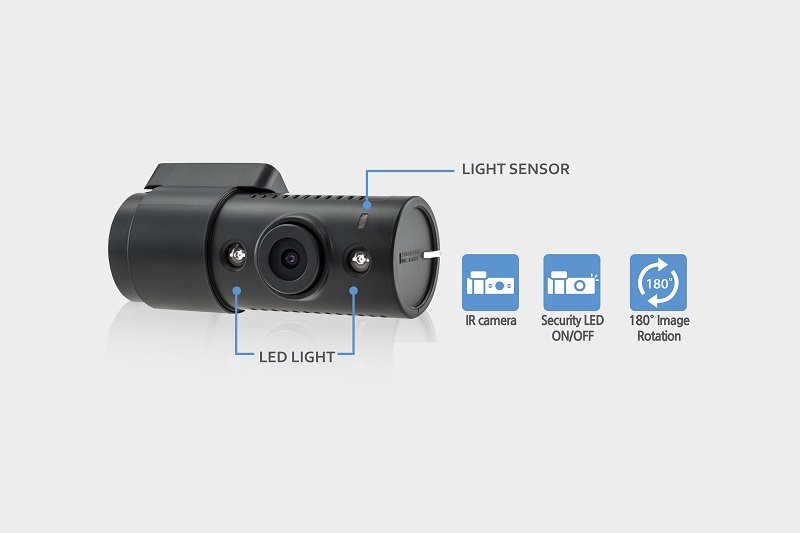 Built-in Impact & Motion Detection
While driving, your BlackVue detects impacts and sudden changes in speed. While parked, it also detects movements*.
Videos files are marked accordingly so that you can easily find the relevant ones in the BlackVue Viewer for Windows and Mac OS.
(*) For Parking Mode recording, an external battery pack (Power Magic Battery Pack) or a hardwiring kit (Power Magic Pro) is required.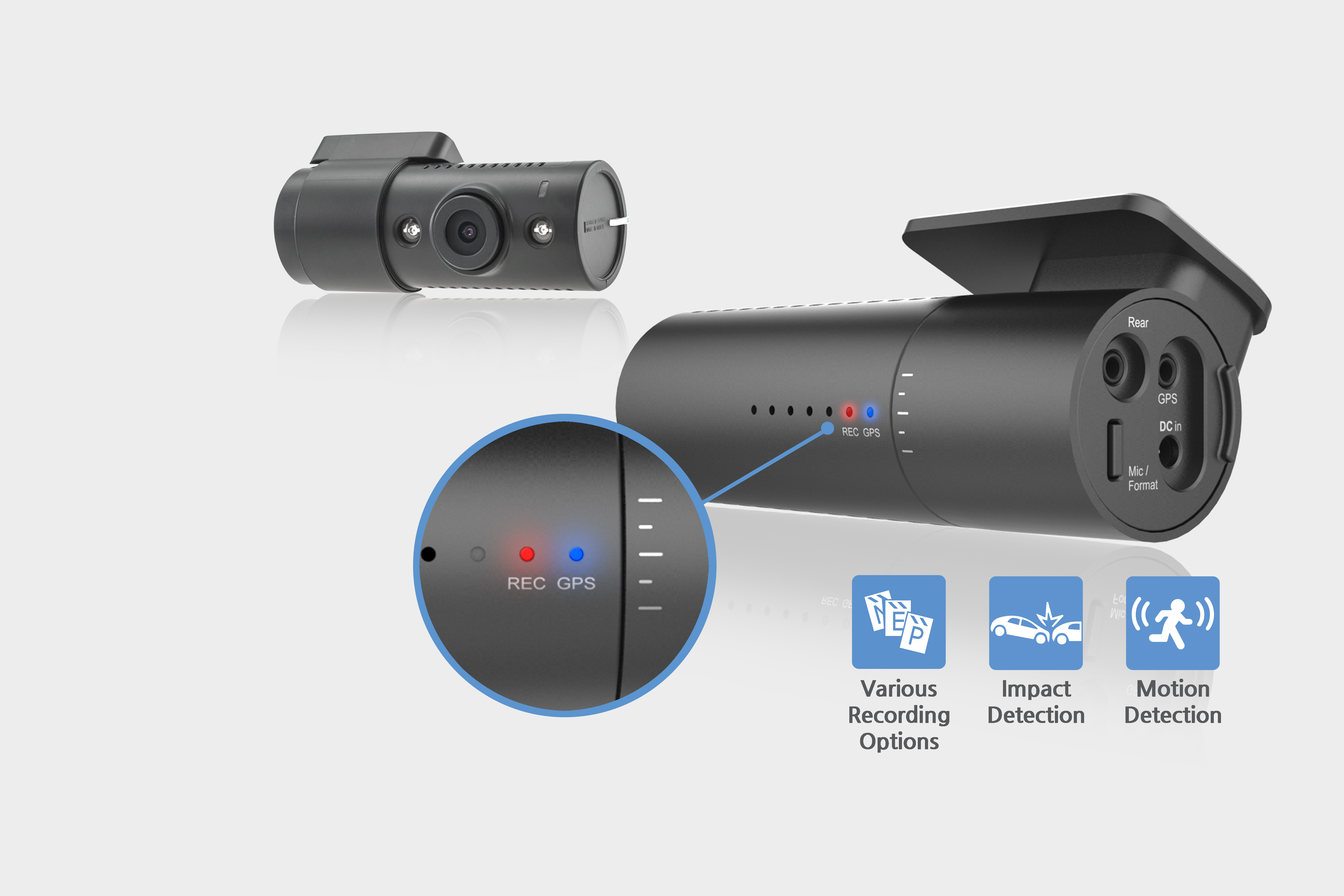 BLACKVUE APP (iOS/Android) and VIEWER (WINDOWS/MAC)
EASILY MANAGE YOUR SETTINGS AND VIDEO FILES
Both the BlackVue App and Viewer are free to download and use.
They let you easily change your BlackVue configuration settings and browse through your videos in an intuitive way.
With the BlackVue App, connect to your BlackVue in Wi-Fi (DR590W-2CH IR only) to access files and check real-time Live View for easy setup and positioning of your dash​cam. In case of an accident, download the video proof on your mobile and visualize it on the spot.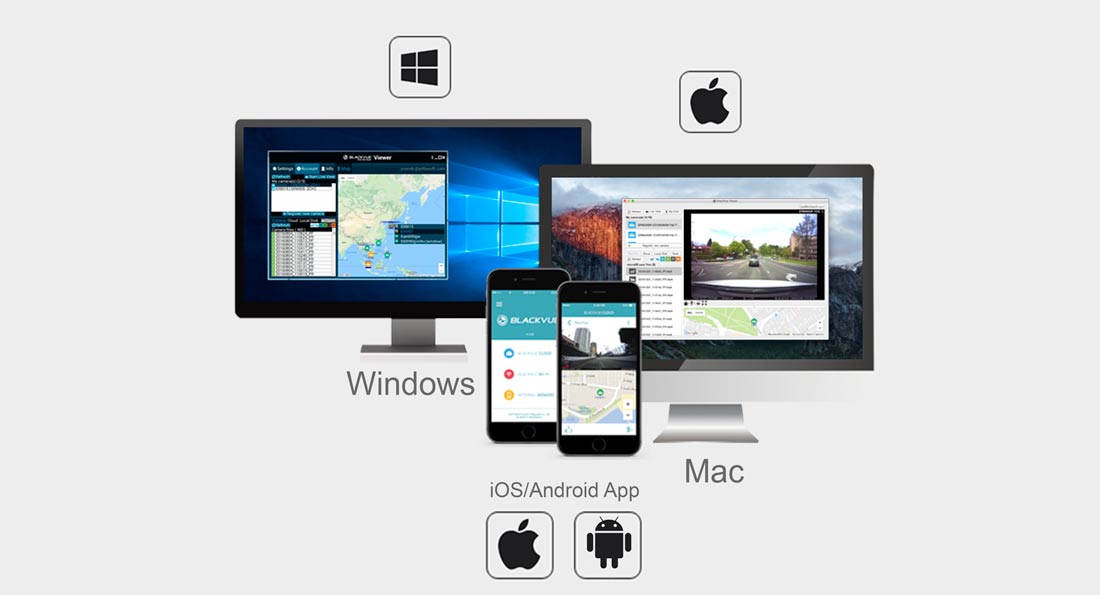 LOOP RECORDING AND ADAPTIVE FORMAT-FREE TECHNOLOGY
For best results, Blackvue and CSI recommend Blackvue MicroSD cards and Blackvue Accessories
Your BlackVue comes equipped with a UHS-3 microSD Card, guaranteeing high transfer speed and tested for durability.
Loop Recording: the DR590-2CH-IR records over the oldest video files first when the microSD card is full, in a seamless loop.
Adaptive Format-Free Technology: your BlackVue saves and organizes files on the microSD card in a highly efficient way. It reduces the need for formatting the card and prevents file corruption even after multiple write cycles.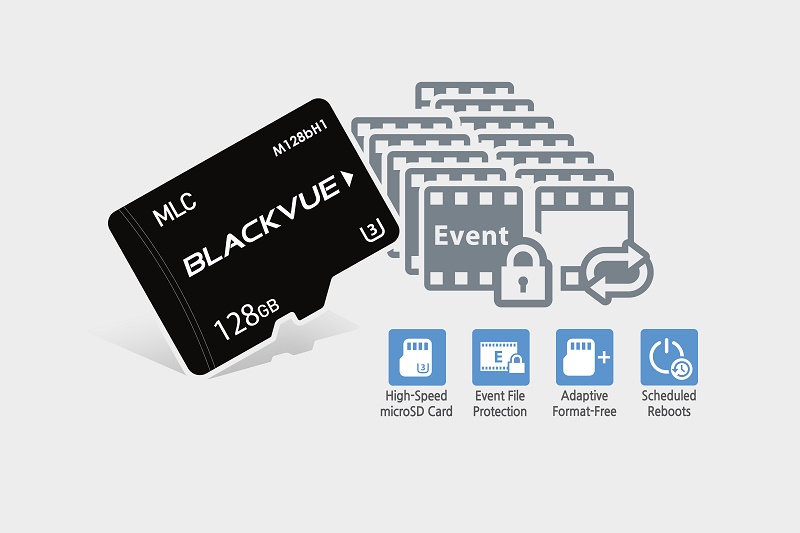 EXTERNAL GPS (OPTIONAL)
The external GPS receiver (approx. 1 meter / 39 inches) adds location and speed data to your videos.
Speed: speed data will be overlaid in the video (can be turned off in the settings).
Location: you can visualize the location of your vehicle in the BlackVue Viewer's Map during video playback.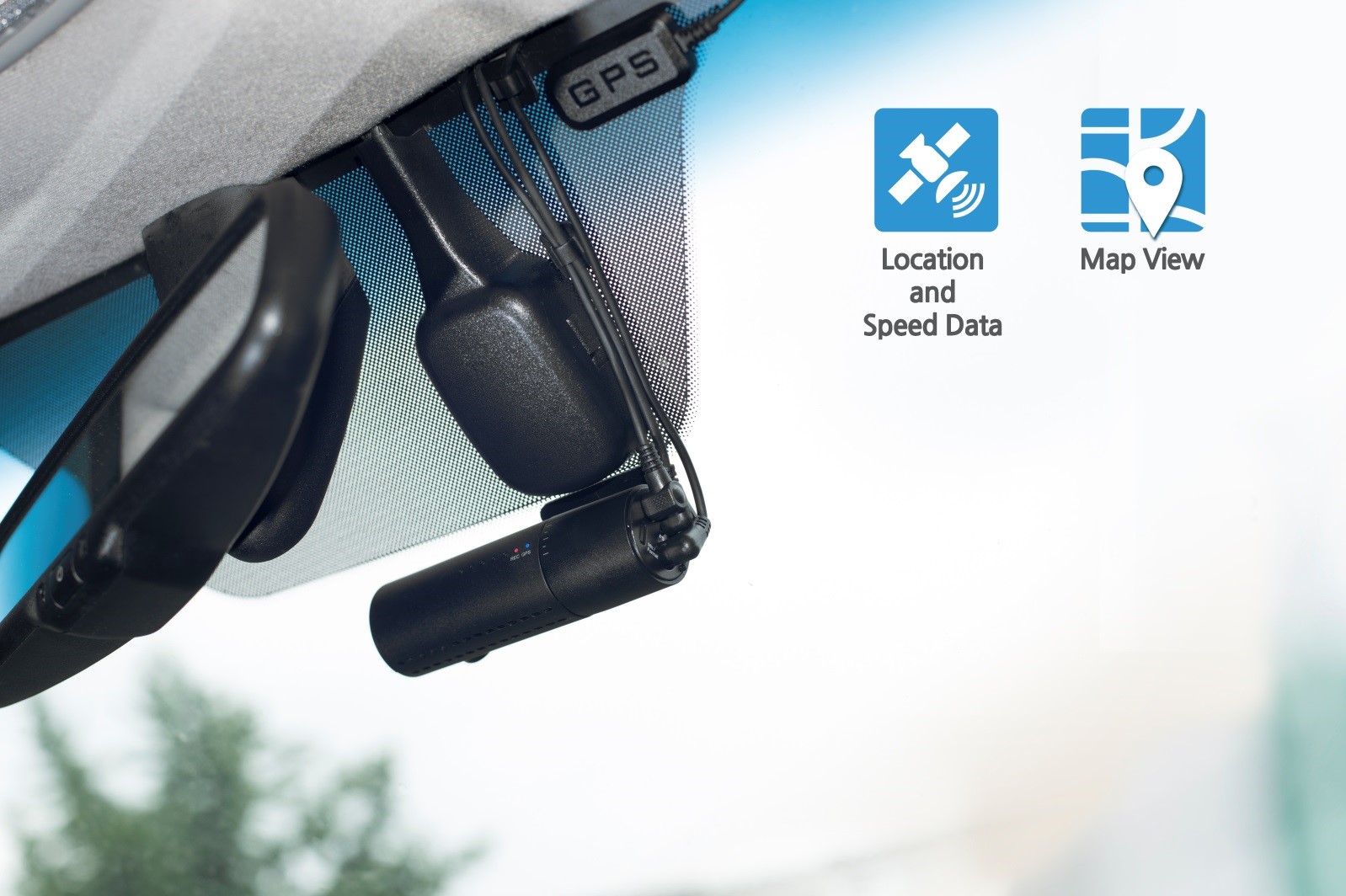 THE SONY STARVIS DIFFERENCE
The Sony STARVIS™ image sensor that equips the front camera of the DR590W-2CH IR/DR590-2CH IR delivers outstanding low-light performance.
Additionally, it features Night Vision, which can be activated from the settings, further enhancing details in dark surroundings.
Even with Night Vision OFF, the STARVIS sensor outperforms regular CMOS sensors as you can see in the comparison shots below: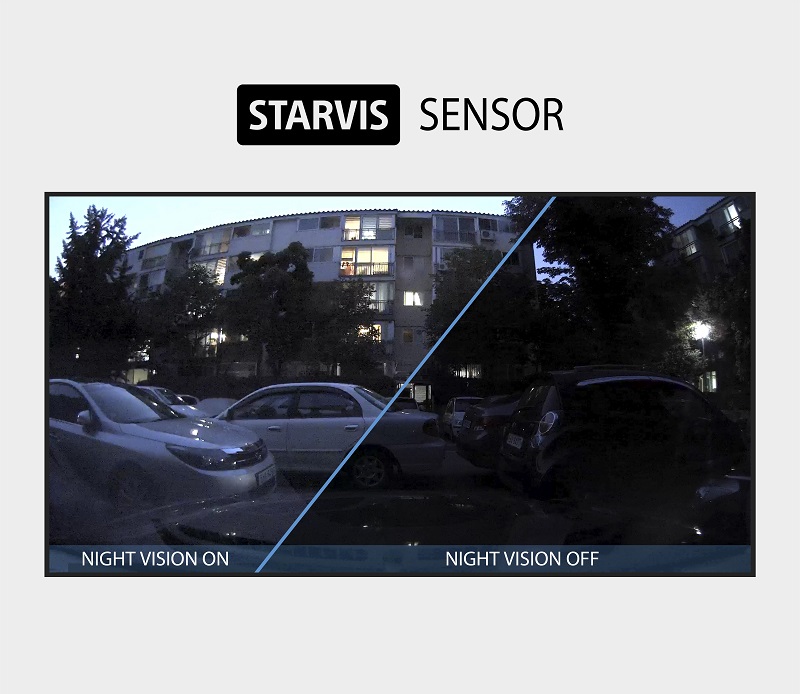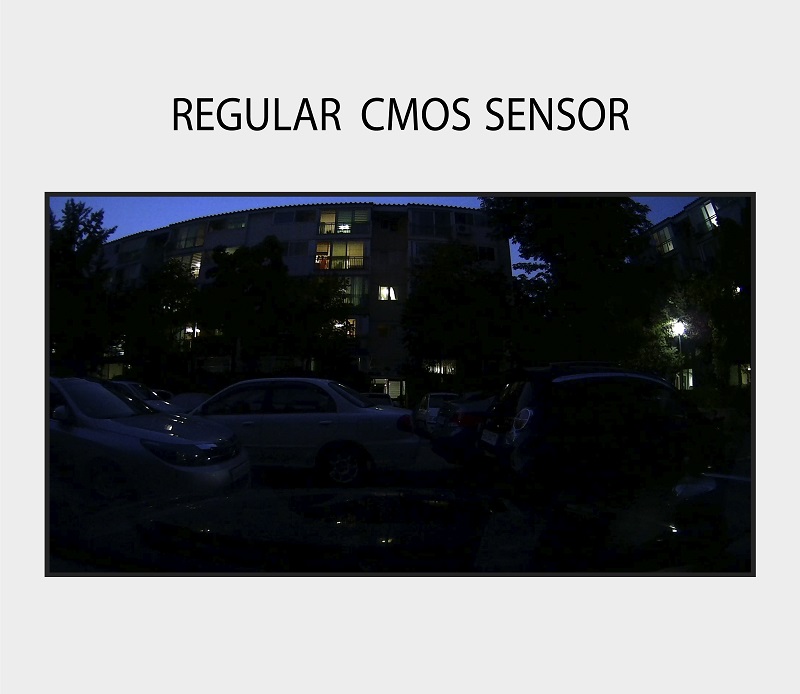 PARKING MODE MONITORING
Rest easy, knowing that your car is being monitored while you are away.
BlackVue automatically switches to Parking Mode to monitor you parked vehicle, but only writes to the memory card when something happens (motion or impact detected), which has two benefits:
- Less chance for important files to be overwritten during long Parking Mode sessions.
- Extended memory card lifespan in the long run.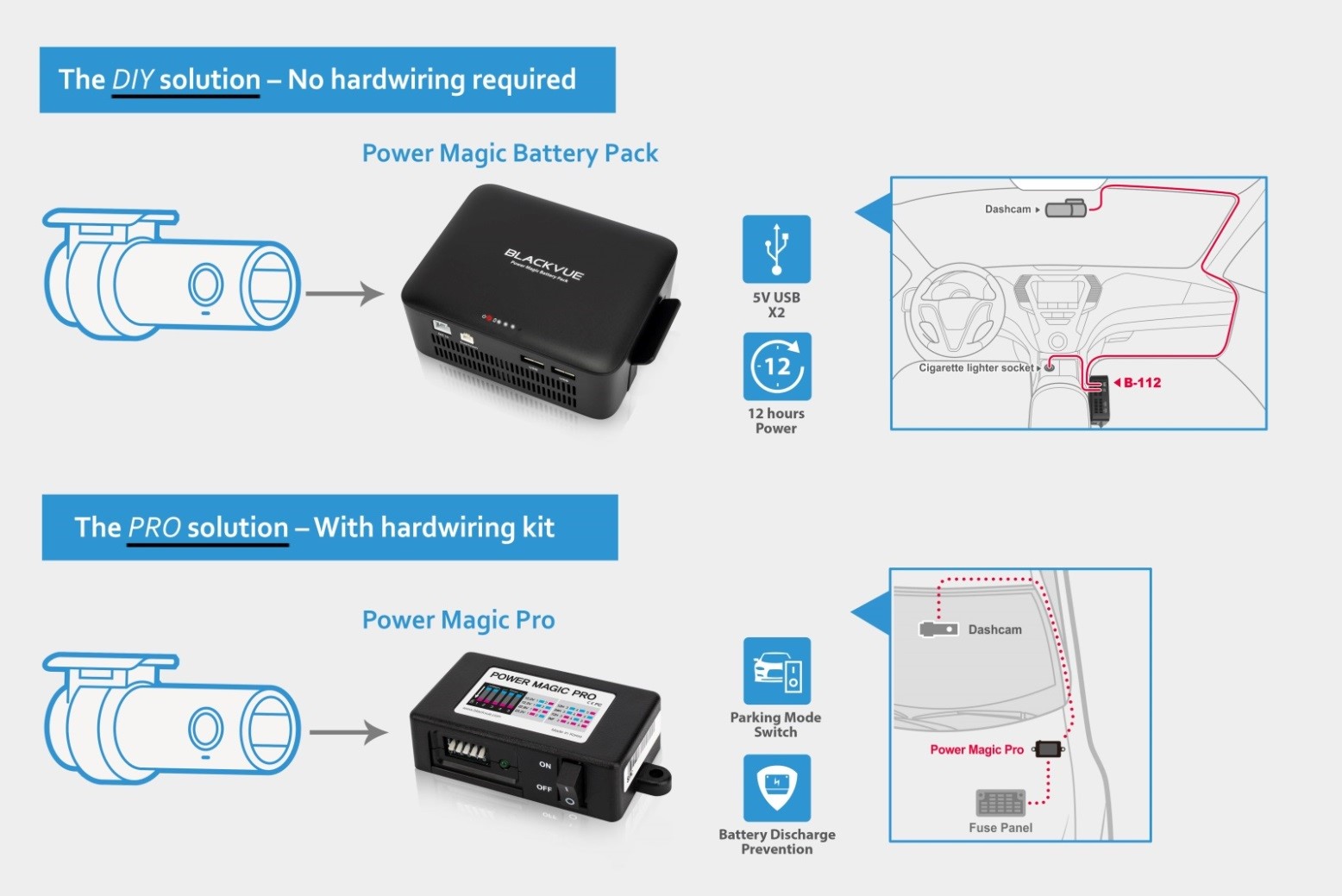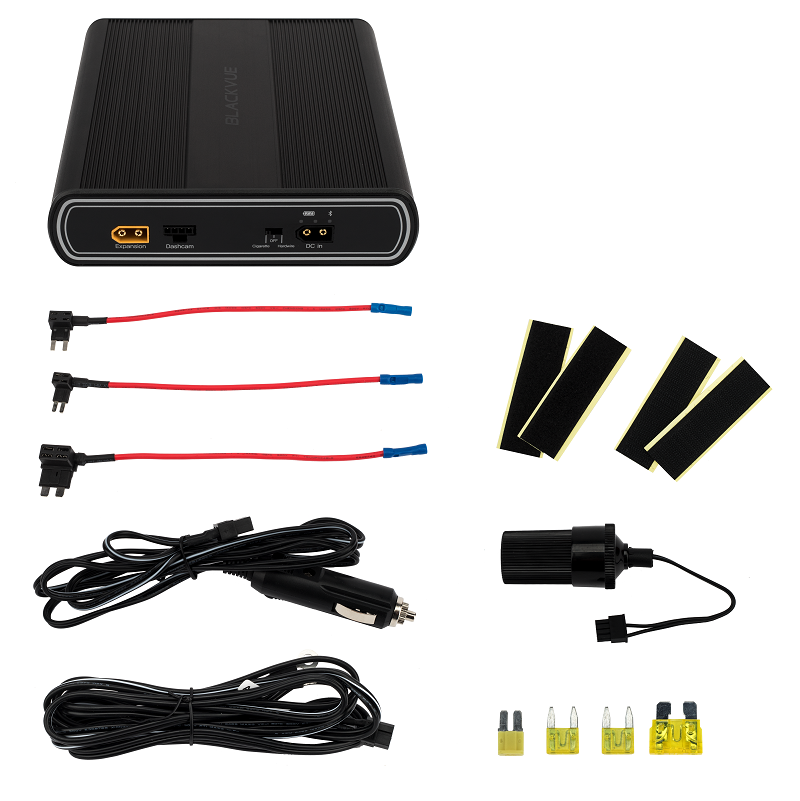 Scheduled Reboot:
Electronic recording devices can benefit from restarting between long recording sessions. When hardwiring a dash​cam for Parking Mode, it may stay on for days. In some extreme cases, unexpected errors can occur. To avoid this, the DR590W/DR590 Series features the option to schedule a daily automatic reboot (by default in the middle of night) to minimize potential errors.
Reboots can happen only when the dash​cam is in Parking Mode and not writing any data to the microSD card. This means no Normal driving, Event, or Parking Mode recording will be interrupted by a scheduled reboot.