DR750S-2CH TRUCK
The Best Dashcam to Secure Trucks and Heavy Vehicles
The DR750S-2CH TRUCK is ideal to secure most large commercial trucks. The waterproof infrared rear camera connects to the front unit via a 15m (optional 20m) video cable. This allows to monitor not only the road behind, but also cargo loading and unloading operations.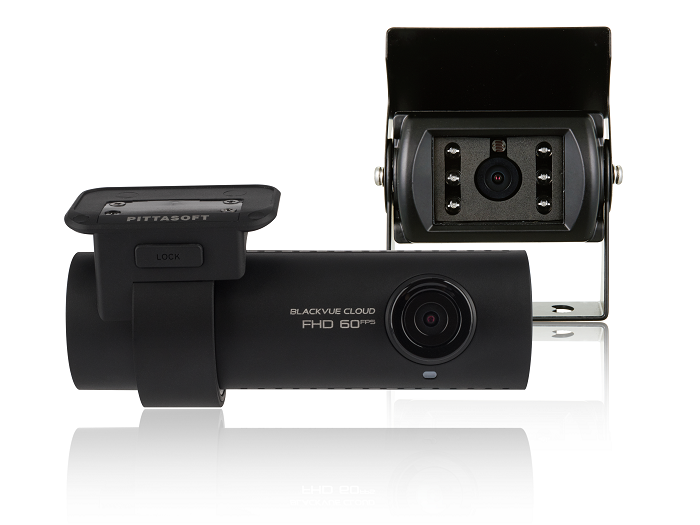 #1 DASHCAM FOR HEAVY VEHICLES BLACKVUE DR750S-2CH TRUCK
DR750S-2CH TRUCK features Full HD Sony STARVIS™ front camera
and waterproof rear camera with embedded IR light to fit externally on the back of trucks and most commercial vehicles. Perfect dashcam for fleet management.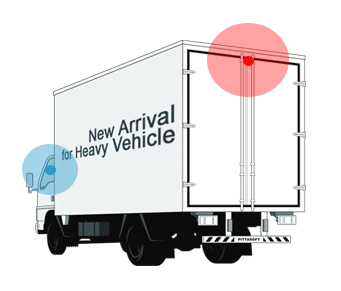 Rugged Waterproof Infrared Rear Camera
With its metal waterproof casing the rear camera of the DR750S-2CH TRUCK is built to withstand most weather conditions. It is designed to be installed at the rear of truck or heavy vehicles. We recommend to secure it in place on a flat surface using the provided screws. The luminosity sensor detects ambient brightness, activating automatically the six IR lights to help identify vehicles and objects even in the dark.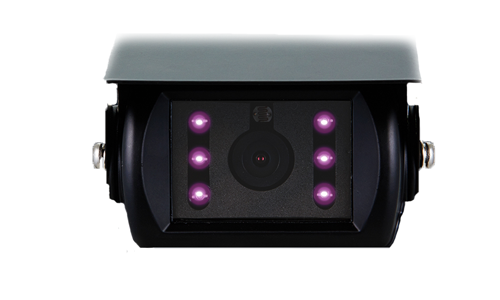 WATERPROOF COAXIAL CABLE
The 15m (and optional 20m) high-quality waterproof coaxial cable connects the front and rear cameras.
The waterproof rear camera and the coaxial cable are screwed together to provide tight and water-resistant connection.
Its length makes it ideal for trucks and trailers and guarantees a pristine image even over long distance.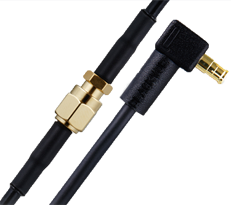 Built-in Impact and Motion Detection
MARK IMPORTANT FILES AND ENABLE PARKING MODE
While driving, your BlackVue detects impacts and sudden changes in speed. While parked, it also detects movements*.
Videos files are marked accordingly so that you can easily find the relevant ones in the BlackVue Viewer for Windows and Mac OS or the BlackVue App for Android and iOS.\

Built-in Wi-Fi and GPS
GPS ADDS LOCATION AND SPEED DATA TO YOUR VIDEOS
Speed: speed data will be overlaid in the video (can be turned off in the settings).
You can choose to display the speed in Kilometers per hour (Km/h) or Miles per hour (Mph).
Location: you can visualize the location of your vehicle in the BlackVue Viewer's Map during video playback.
CONNECT TO YOUR DASHCAM WITH YOUR PHONE
Wi-Fi lets you connect to your BlackVue with a smartphone or tablet. Wi-Fi also lets your BlackVue connect to BlackVue Over the Cloud via any home or mobile Wi-Fi hotspot (router).