Are you thinking about buying a BlackVue dash cam in Toronto for your car? Dash cams used to be exclusive to police officers but now anyone can get their very own dash cam. With all sorts of options out there, which one should you purchase? What features are absolutely necessary? Which one will best fit your budget and overall needs? It can be super tricky deciding which BlackVue dash cam is best for you. There is no need to take up any more of your time researching. Read on to find which one to purchase now and why!
Why it's the Right Time to Buy a BlackVue Dash Cam in Toronto
Affordability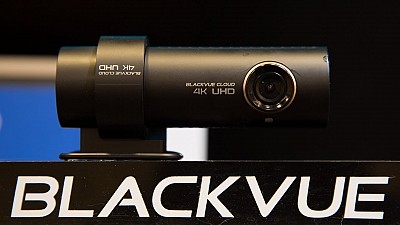 You can find a decent Blackvue dash cam in Toronto for your car with a starting price of $50. There is no need to worry about monthly fees. The cost of the install is also very inexpensive. There are definitely higher quality models available too for a few hundred dollars, however, the dash cam can easily pay for itself in the event of an accident disagreement. With a low price point, buying two (one for the rear and front of your car) is an option as well.
Obtaining quality video
It is now easier to obtain video from your accident or in the event that your car gets stolen. There are now various dash cams that offer sharper visual quality, especially if you need to zoom in and see someone's face or license plate up close. Some now even come with night image support. One feature to look out for is a rooted GPS chip so that the exact time and location will be recorded.
Install is super easy
Dash cams normally stand on a windshield and can easily be plugged into a USB port or a 12 volt plug for use. The dash cam is connected to your car battery, which means it will begin recording when your engine is on. It is also quite easy to put in a memory card once your dash cam is set up. This way, your video is always protected and a G sensor will always know when there is an incident so you don't have to think about it.
Special Features of the BlackVue Dash Cam
Below is a list of features that come with any and all BlackVue dash cams:
Begins recording routinely and automatically
There is no need to turn on or off any special buttons. Once you start your car, your dash cam begins to record in both video and audio settings. You are able to turn off the audio if you choose to as well.
Always proof
BlackVue Dash cams all come with a 'loop recording' feature, which ensures you will never run out of space and you will always be able to access your latest video and audio recordings. Old recordings are always overwritten to make sure the newest ones are available to you when you need them.
Memory card
All BlackVue products come with a choice of a 16, 32, 64, or 128GB industrial grade memory card. For best implementation and consistency, it is highly recommended to only use BlackVue memory cards.
Integrated G-sensor
Any BlackVue dash cam in Toronto comes with a built in G-sensor, which will always detect a wide range of automobile impact, from a slight bump to a major collision.
Voice warnings and assistance
There are audio notifications that will confirm appropriate and safe operation. It will always keep you updated of any changes in your dash cam. As an added feature, these voice alerts can always be turned off if you wish.
No batteries needed
All BlackVue dash cams use the temperatures of your car, hot and cold, and 'vibration-tolerant super-capacitors' to improve your dash cam's lifespan and dependability.
Comes with free software
This software is for playback on both a Mac and PC computer or device.
Always protected even when your car is parked
When connected to a power foundation, your BlackVue dash cam will keep a lookout of your automobile 24/7. When your car is inactive, the dash cam will go to parking mode. The memory card will record movement in front of your lens or a bump/nudge to your vehicle. There is no need to think about who was kind enough to leave a dent in your car without leaving a note. You will now know everyone you need to if something like this happens!
Warranty Info
ll BlackVue dash cams come with free firmware updates and a 1-year manufacturer warranty. Wherever you purchase your products from will likely offer service and support when you need it as well.
Featured BlackVue Dash Cams
Below are the most popular BlackVue dash cams that are on the current market and what makes them so well liked!
BlackVue DR900S-2CH 4K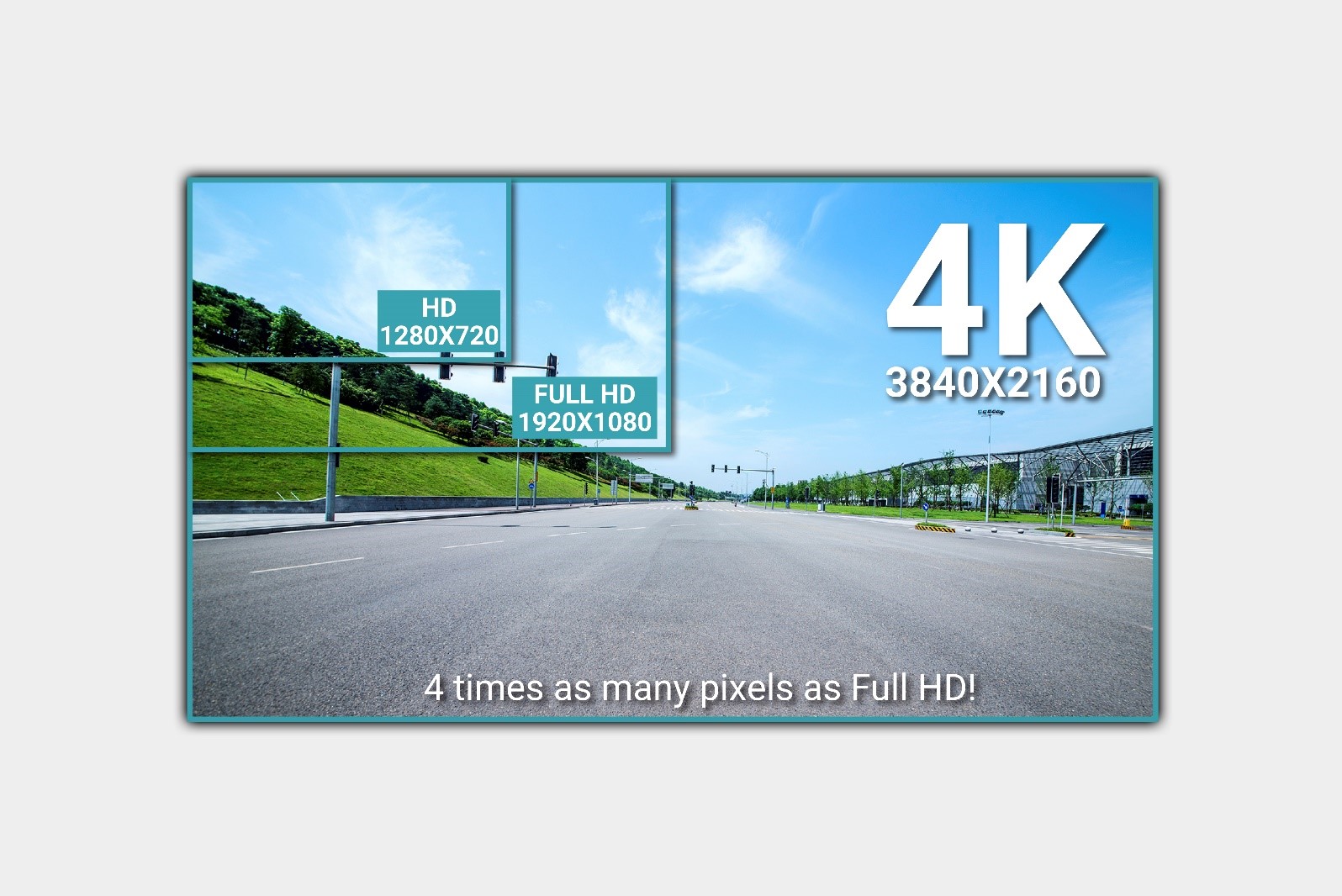 This particular model comes with an 8-megapixel sensor and will capture footage at 4X the number of pixels compared to normal HD features. It allows for the most advanced level of technology in compression, which gives you high quality video with minimal memory used. This model has surpassed everyone's expectations with plenty of technical features.
With both WIFI and smartphone abilities, the front camera can record up to twice the resolution of a traditional dash cam with optimal visual quality. It offers improved 'Over-the-Cloud' technology which will automatically send notifications to your smartphone as well. Everything can be viewed right after it happens and comes with a back up security component. You are able to stream and download with faster playback than any other models. It's quite simple to manage your video files with unique BlackVue memory cards that were created to weather severe temperature drops or changes. With this model, you can protect up to 50 files at once. Also, it is designed to improve the stability of your video that was recorded.
BlackVue DR430-2CH
This model is said to be the complete starter to a two-channel set up. For a driver that is looking for both front and rear recording protection, this is the one to choose. It will concurrently capture video from both lenses and all are simultaneously recorded on one memory card. If you are looking for a high quality Blackvue dash cam in Toronto at an affordable price then this is the one for you!
BlackVue DR450-1CH
This particular model is the perfect 'first time' option for those that are just getting into the Dash cam world. It is a one-channel dash cam with one lens. You can choose where you would like to mount it in your vehicle - front or back. If you are looking for something that is high quality, without all of the extra gimmicks, this is the selection for you. The lens records in full HD, which can capture things like license plate information and road signs. If you are seeking a discreet model this is BlackVue's smallest and most compact dash cam. Outsiders looking in will never find or notice it.
Do Dash Cams Reduce Insurance?
For many drivers, a dash camera is more than just another high-tech gadget. Today, dash cams provide added security for drivers, along with many other features. The big question is whether a dash cam can actually help lower your auto insurance rates year after year.
Currently, in Canada, there are no discounts for automobile insurance when a dash cam is installed. Nonetheless, Canadian drivers continue to have dashboard cameras installed. As for future trends, some 25% of drivers would consider installing an aftermarket dash cam.
Do Dash Cameras Work when the Car is Off?
Depending on the model and features, there are dash cameras that record video when the engine is turned off and parked. Many drivers prefer cameras that automatically record while the vehicle is in "parking mode" – particularly when the vehicle is parked overnight.
Another feature that is valuable is wireless connectivity – especially for viewing any activity when a vehicle is parked. The dash cam can be viewed wirelessly on a mobile device (or a computer) using special APPS that are supplied. Not all dash cams are equipped in this way.
A dash cam that records when your car is off is actually a surveillance system. This can be quite beneficial for identifying "fender bender" accidents while your vehicle is parked. As well, this type of surveillance video can be provided to police when a vehicle is vandalized.
How Long do Dash Cam Batteries Last?
The internal battery of a dash cam should provide about 30 minutes of recording time when it is fully charged. The battery is also designed to power the dash cam in the event of power loss. As such, it's highly recommended that internal batteries be fully charged at all times.
When a dash cam is connected directly to the vehicle power source, it will be charging. Here again, depending on the model and features, an internal battery can also be powered and charged by connecting to various external power sources. A full charge will vary by model.
Where is the Best Place to Put a Dash Cam?
Where to mount your dash camera will depend on a number of variables, even though the natural tendency is to mount on the "dashboard". However, in certain vehicles, this mount location may directly interfere with your view – which could well make for unsafe driving.
If your dash camera is mounted on the dashboard, there is a fundamental rule - you must be able to see the rear wheels of the vehicle directly in front of you. As well, your view cannot be impaired in any way. Ideally, the dashboard area in any vehicle should be clutter-free.
When mounting a dash cam, it's wise to be discreet – you certainly don't want the camera to be a target for theft. When purchasing a dash camera, the colour and finish could make a big difference in discrete mounting. As well, smart positioning of the unit makes a difference.
Installing a dash cam on the windshield is a popular option. This allows for video recording that is clear and unobstructed, while not interfering with the driver's view. Likely, the best position is in the center of the windshield (high enough to be out of sight for the driver).
In some vehicles, dash cams can be perfectly mounted near the rear-view mirror. This is an area that is already "blocked" so another device is not really intruding. This location does not compromise a driver's viewing area, and is therefore ideal (depending on windshield).
Apart from the location, it's also important to consider the type of mount you purchase. For the most part, there are two types of mounts – the suction mount and the adhesive mount. Suction mounts generally need some more space than adhesive mounts, so purchase wisely.
What is Parking Mode on a Dash Cam?
The Parking Mode feature of your dash cam records physical movement around the vehicle when the vehicle is left unattended. Depending on the technology in your dash cam, Parking Mode will record video footage when someone bumps into your vehicle and rushes away.
When your vehicle is unattended, Parking Mode video can be good evidence when reporting to the police or making a claim with the insurance company. Dash cameras equipped with Parking Mode can often act as a valuable deterrent against any potential theft activities.
Typically, Parking Mode is turned on by the menu settings on the dash cam. The dash cam will usually go into standby mode after 5 minutes of inactivity. When physical movement is detected in and around the vehicle, the dash cam powers on and records a 2-minute file.
Parking Mode is activated when your vehicle is bumped, jolted, or when a door is being shut. When the physical movement ceases, the dash cam goes into standby mode. In most cases, Parking Mode works through the camera's built-in battery (live source not required).
Clearly, the more features included in your dash cam, the more expensive the unit will be. With Parking Mode, it's a feature that is well worth the cost. It's definitely a deterrent for those who are intent on vandalism, and it can be very valuable monitoring your vehicle.
As described, Parking Mode only records video when something happens, and therefore the risk of overwriting other important footage is minimized. The feature also reduces stress on the video memory card, which actually helps extend the memory card's overall lifespan.
How Car Systems Installation can Help You Purchase Your First Dash Cam
Having a dash camera in your car can actually make you a more "road-savvy" driver. From highway merging to lane changing, your dash camera can be of great benefit. At Car Systems Installation, our in house experts will guide you in buying the best model for your needs.
We have a huge selection of dash cams, and provide superior installation service on every unit. Because we stock so many makes and models, we can recommend the special features and functions that best suit your driving habits. Best of all, we can also install your dash cam if needed.
Read more about our dash cameras and call us at 416-901-5812 directly or visit www.carsystemsinstallation.ca/categories/safe-driving/dash-cam-dashboard-camera .