With fall and winter just around the corner, drivers with remote starters really appreciate the luxury of starting their vehicle remotely. Probably the best reason for investing in remote starters is that the vehicle is comfortable the minute a driver sits down. Needless to say, the vehicle is nice and warm on a cold morning, and nice and cool on a hot summer day.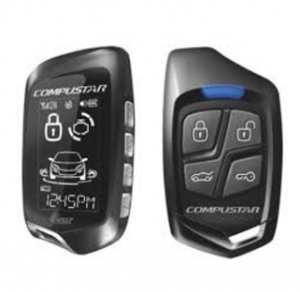 Drivers who have remote starters installed will quickly attest to the comfort benefit of a pre-warmed vehicle on a cold day. More than that, as winter weather approaches, a cold engine can benefit from a "pre-start" that gets the mechanics all ready to drive. For those who are worried about security, remote starters will not allow a vehicle to be moved without a key.
Going with a quality product has advantages
Today, technology is fast-paced, so it makes sense to keep up with the most current advances in remote starters. It's important to choose a product that is high quality and to have the options that address a specific need. And it's imperative to shop around for competitive pricing.
For example, remote starters are marketed with specific "ranges", even though most drivers start their vehicles from close proximity (inside the home or office). However, it would be important to consider transmitter power – more power will mean more reliable starting from inside a building.
For best results, remote starters should be expertly installed. The do-it-yourself approach will often fall short when it comes to quality and performance. In fact, a poor installation (by anyone) can sometimes create complications that would be challenging to undo, and costly to correct.
With an expert installation, drivers can rest assured that product warranties are in place in the event of an unforeseen problem. More importantly, professional installs will not compromise any vehicle warranty. Finally, it's highly recommended to buy and install at the very same location.
Remote starters at Car Systems Installation
At Car Systems Installation, our in-house installers are committed to a high standard of workmanship, and a high level of customer service. Our aim is to accommodate our customer's needs, offer options that best address those needs, and keep within the customer's budget.
We are the leaders in auto electronics – with prices that are industry competitive and product inventory to satisfy even the most demanding of vehicle owners. Our focus is on the individual customer, and we make every effort to deliver satisfaction with each product and installation.
At Car Systems Installation, customers can relax in our comfortable waiting area, with free WIFI access, and a fabulous large screen TV. Beyond our regular business hours, we also offer extended hours where possible, and appointment times to specifically meet a particular need.
When it comes to remote starters, Car Systems Installation stocks some of the best products on the market today. To book a custom installation, call one of our specialists at 416.901.5812, or visit our website at www.carsystemsinstallation.ca