DR750S-2CH IR
Secure your vehicle inside and out
BlackVue DR750S-2CH IR monitors both the front and the interior of your vehicle in Full HD, making it ideal for taxi or rideshare drivers. The front camera records the road ahead while the interior IR (infrared) camera captures every detail of the cabin, even in pitch black lighting conditions.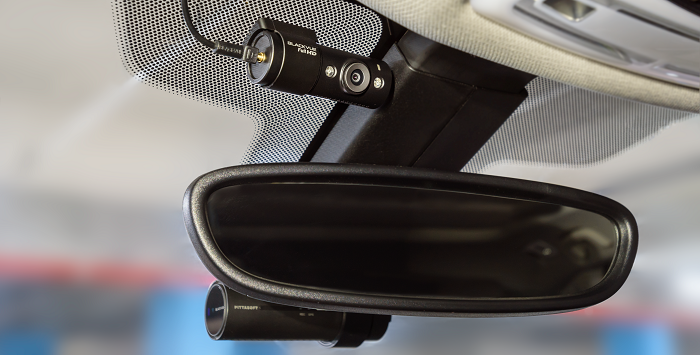 The UBER, LYFT and Taxi Dashcam of Reference
Full HD Front (up to 60FPS) and Interior (up to 30FPS)
Wide view angle front (139 degrees) and interior (145 degrees).
The IR camera connects to the front camera via coaxial cable–available in 1.5m (4.9ft) and 6m (19.68ft) options.
The Interior IR camera truly sees in the dark, even pitch-black lighting conditions, thanks to its integrated infrared LEDs that activate automatically based on the ambient light.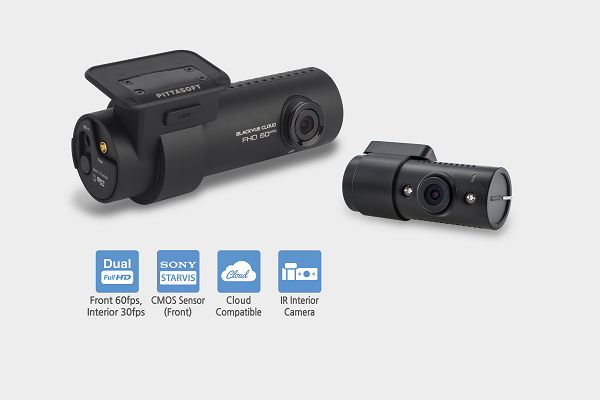 Infrared Interior Camera
The Infrared Camera secures the interior of your vehicle. The inconspicuous infrared LEDs automatically activate based on the ambient light.
The camera's spectacular clarity even in pitch black lighting conditions will procure peace of mind to taxi and rideshare drivers.
Using the BlackVue App or Viewer, you can further customize the way it operates.
180° Image Rotation to accommodate your setup: if the image comes out upside down, just activate this feature and it will fix the image orientation.
Security LED ON/OFF (for stealth in Parking Mode)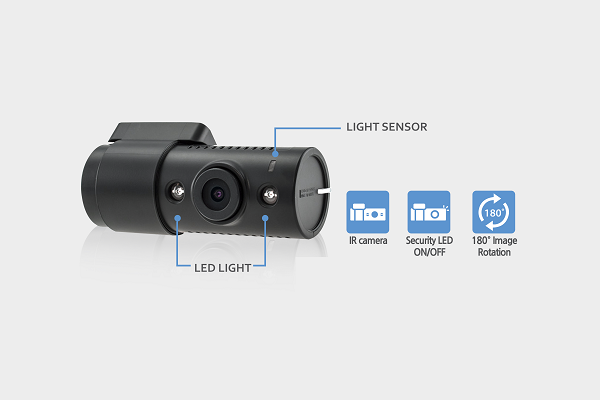 TAMPER-PROOF CASE (OPTIONAL)
The BlackVue Tamper-Proof Case is a security accessory for BlackVue DR750S Series dashcams. It blocks physical access to the microSD card slot, and prevents unplugging the power and coaxial cables, thus highly reducing risks of data tampering. It comes in two versions, to adapt to the windshields of both regular vehicles and heavy vehicles with vertical windshields.