Compustar RF-P2WT13-SF with LTE Drone Mobile
with The all-new PRO T13 is the industry's most advanced remote start and security system! The remote's sleek design packs a punch and includes:
• Brand New Proximity Unlock Feature!
• Full-Color LCD Screen
• 2-Way LCD Remote with 3-Mile Max Range
• USB Rechargeable Battery
• IPX-7 Waterproof Remote
This kit also includes the powerful Drone X1 LTE module and a free 30-Day trial of DroneMobile Premium!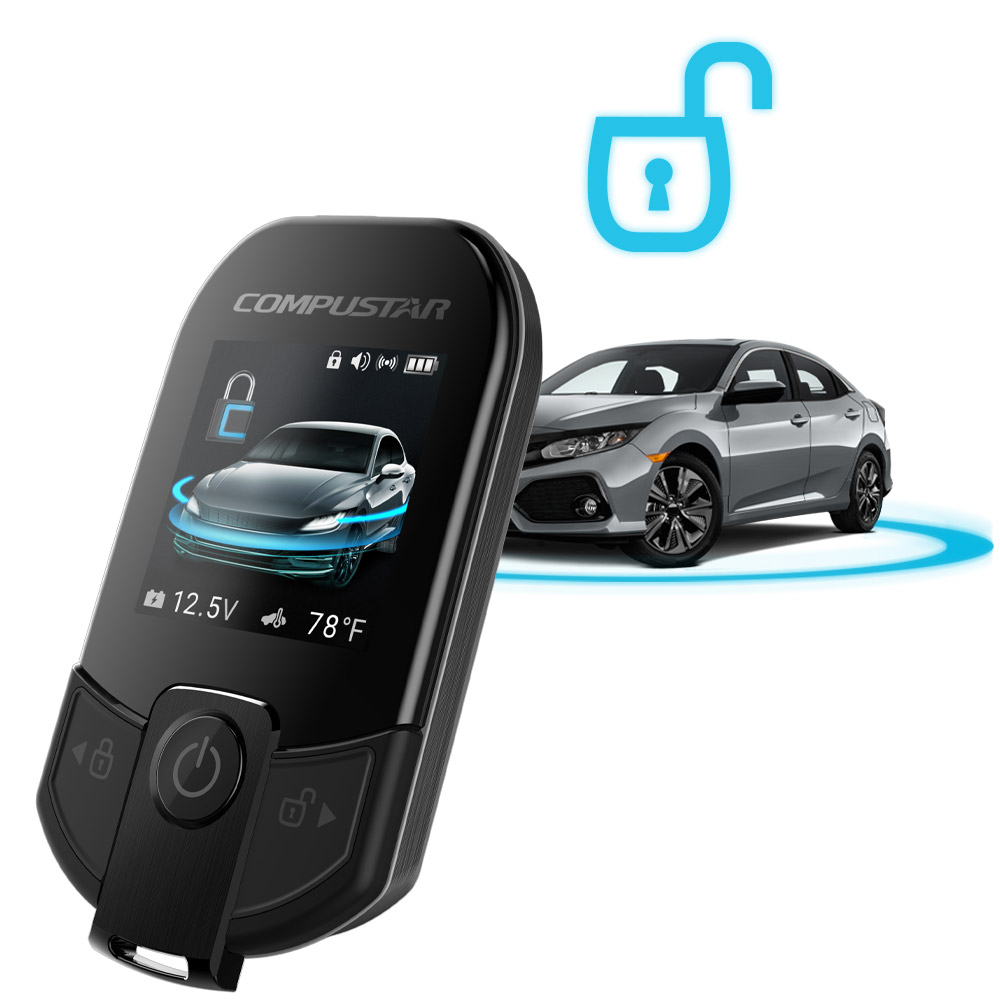 Proximity Unlock
Compustar's next generation of PRO 2-way remotes features built-in proximity sensors that automatically unlock the doors when you come within 3-6 feet of your vehicle.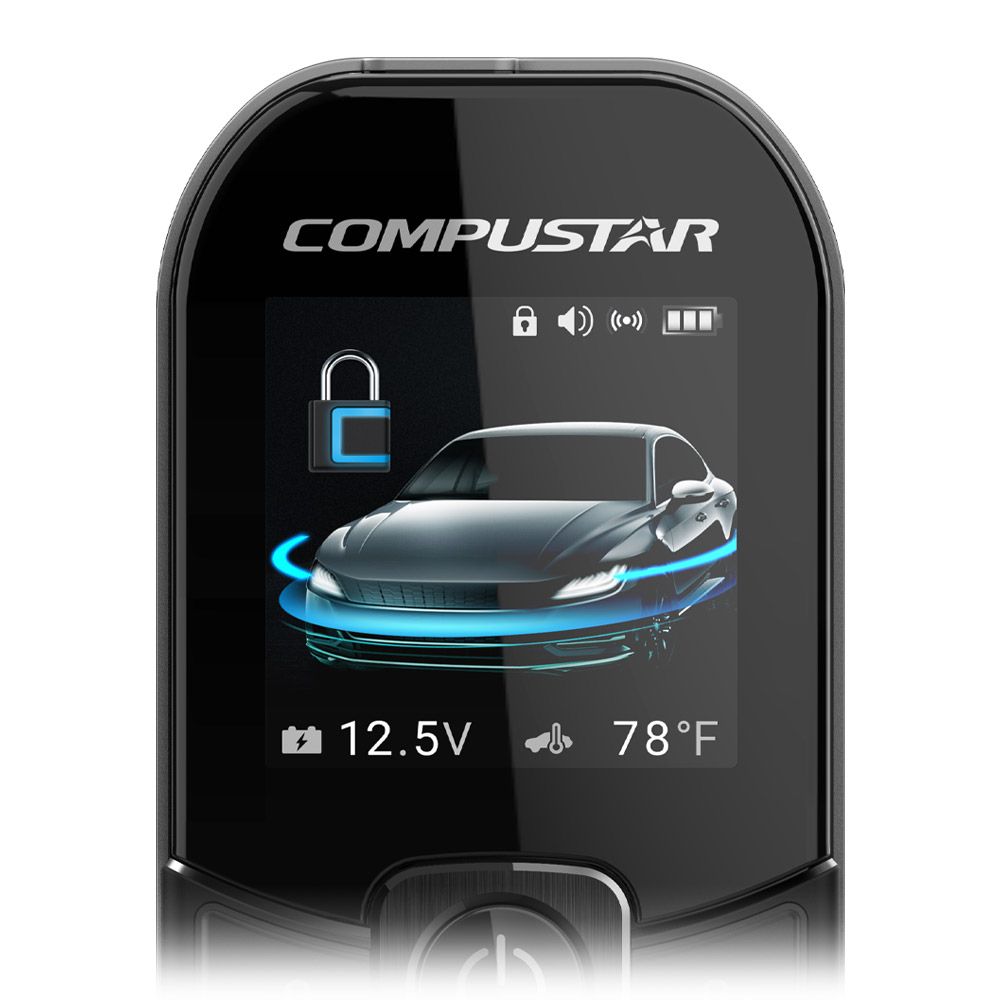 Full-Color Display
The Pro T13's interface is the first of its kind! This vibrant, skillfully designed LCD makes it Compustar's most user-friendly remote to date.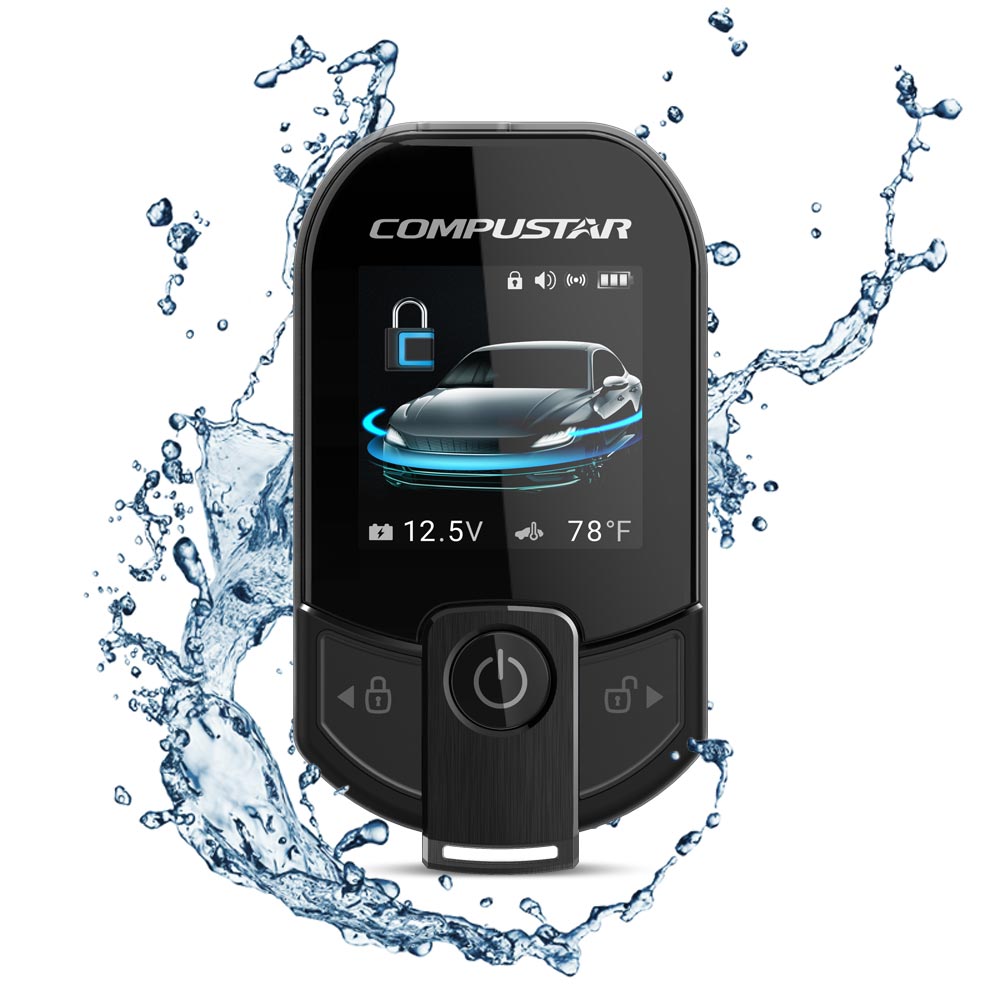 IPX-7 Waterproof Remote
The Compustar PRO T13 remote is water-resistant and durably built to withstand everyday impact and weather conditions.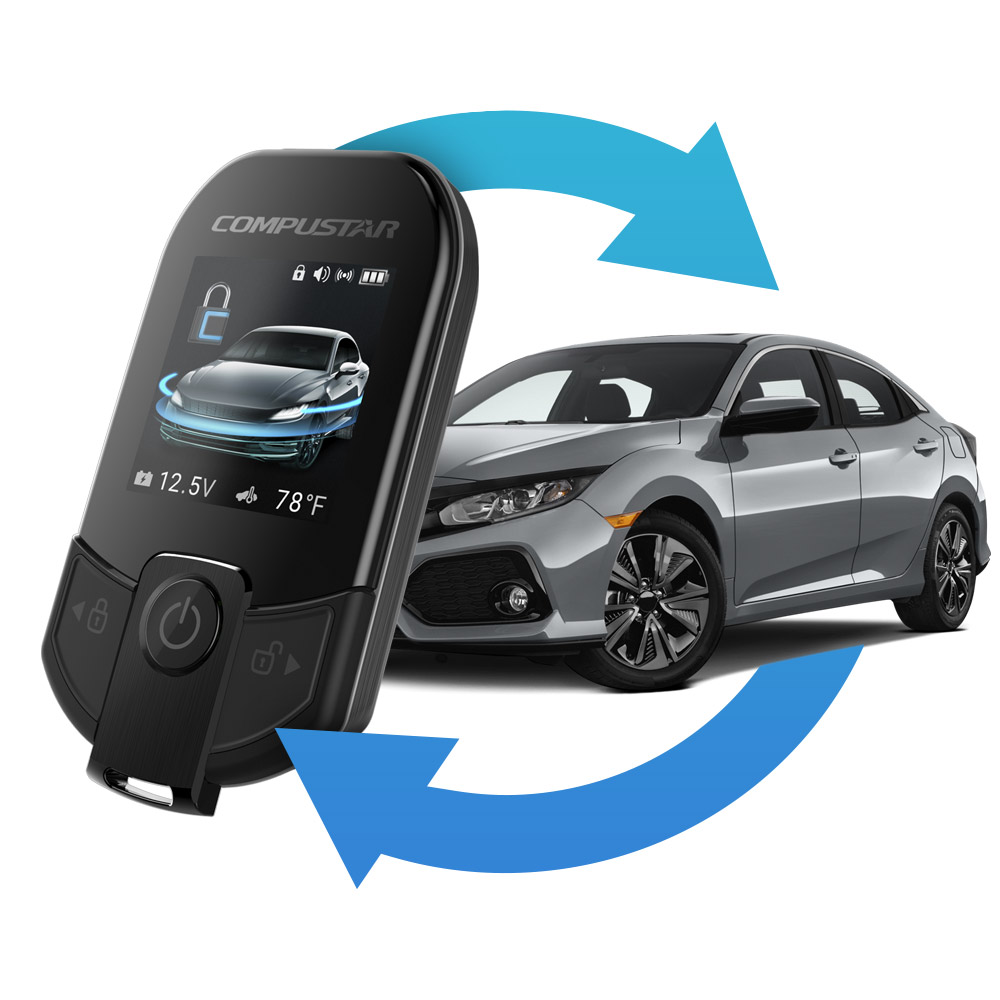 2-Way Vehicle Control
The PRO T13 remote gives you 2-way visual and audible confirmation when your commands are successful. The T13's color LCD even animates to let you know if your command has failed.
DroneMobile Features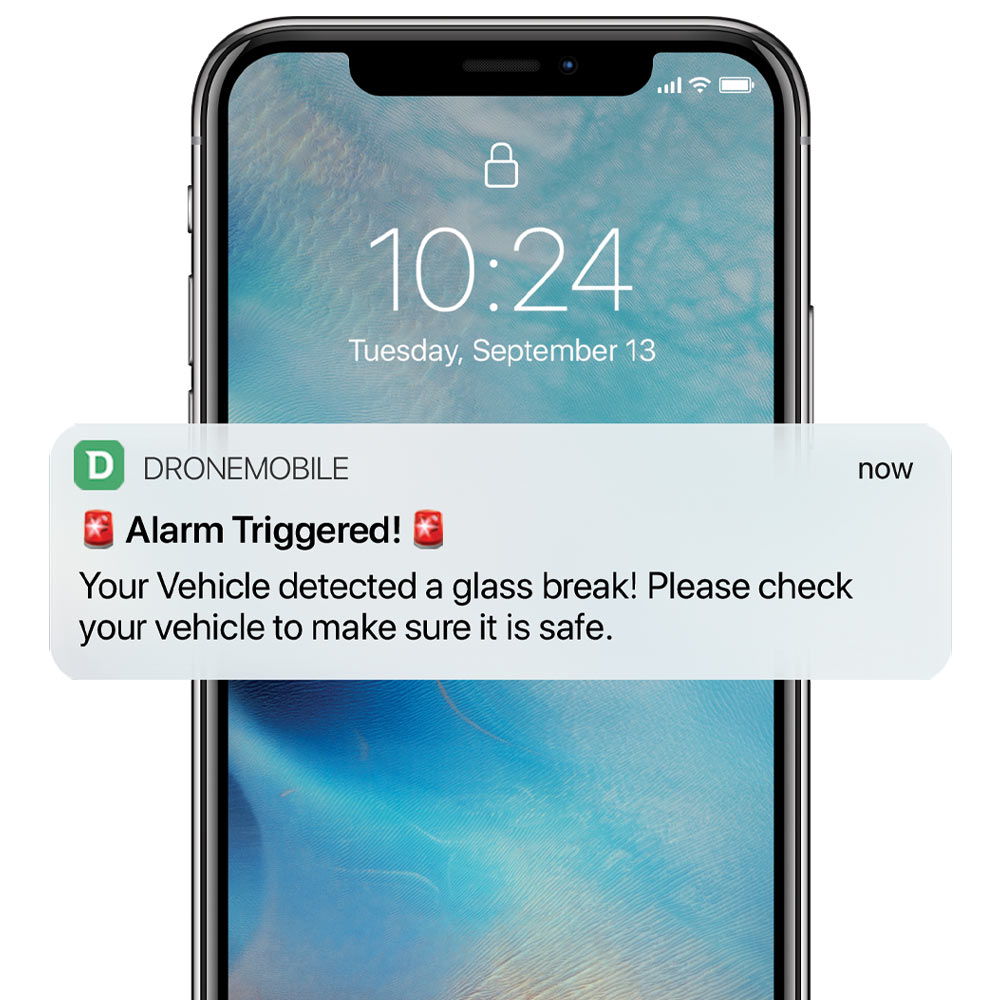 Advanced Car Security
Alarm* alerts send a notification directly to your smartphone when your alarm is triggered, even when you are far away from your vehicle!
Alarm alerts only availble when purchasing the product with Compustar Alarm system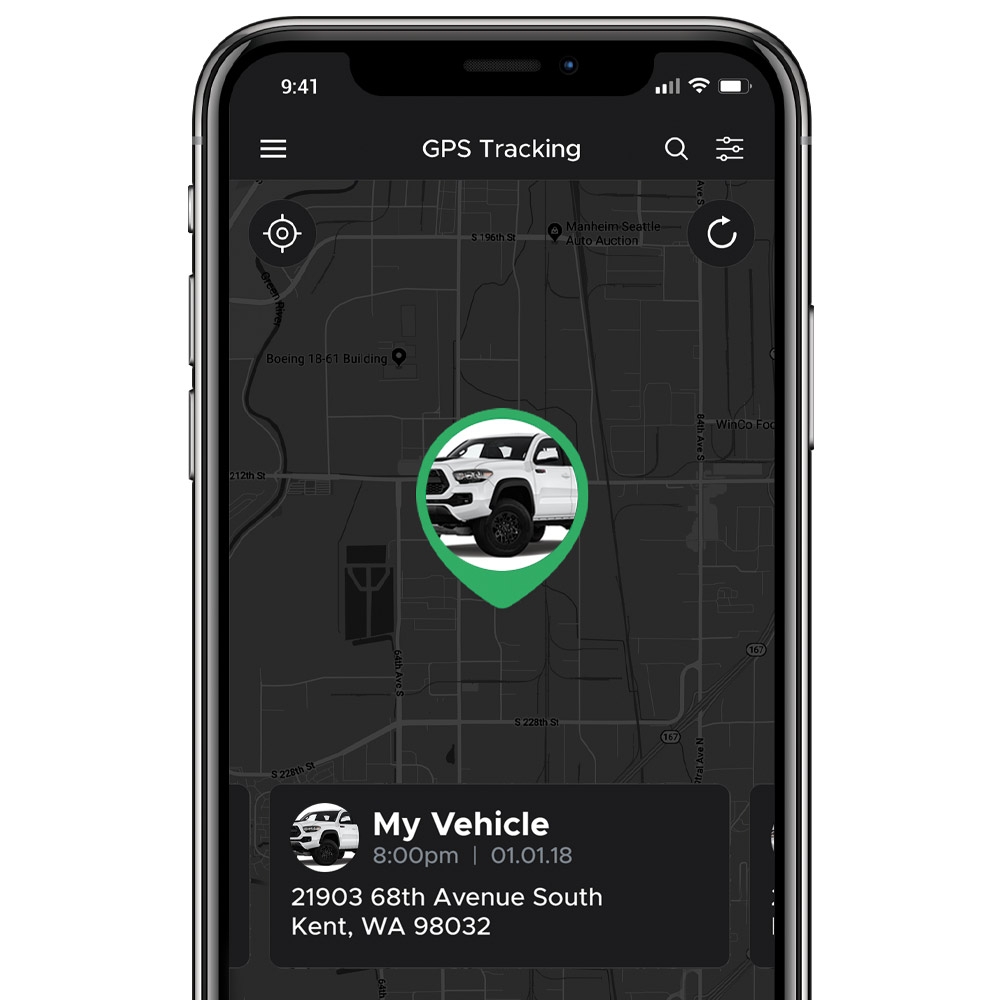 Vehicle & Driver Monitoring
Upgrade to a DroneMobile Premium subscription for GPS Tracking and Location Alerts to keep an eye on when and where your vehicles are in use.
GPS monitoring requeris Drone Mobile Premium plan, check DroneMobile.com for plan prices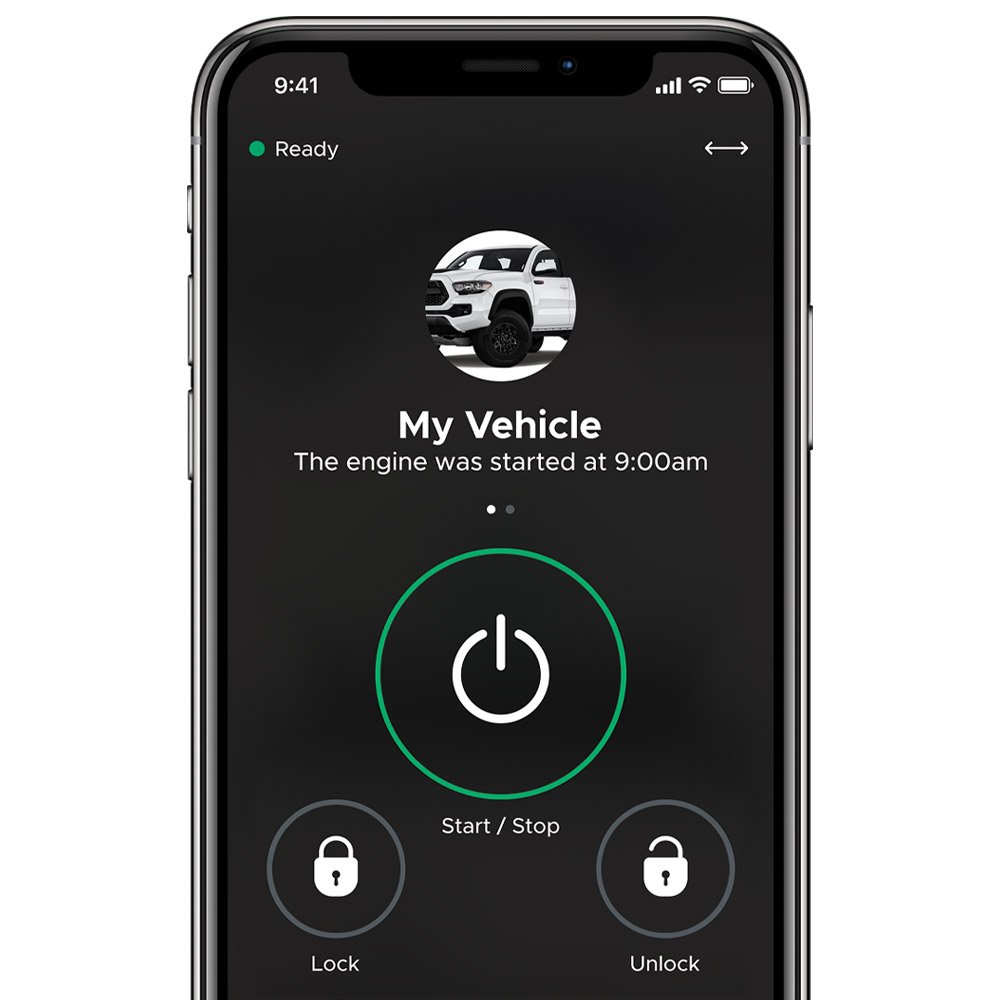 Smartphone Vehicle Control
The Drone X1 Module included with this system allows you to control all the functions of your remote starter directly from your smartphone.
Free 30-Day Premium Trial
DroneMobile Premium subscriptions allow you to control and track your vehicle from anywhere. Driver monitoring even helps you to keep an eye on the habits of other drivers using your vehicle.