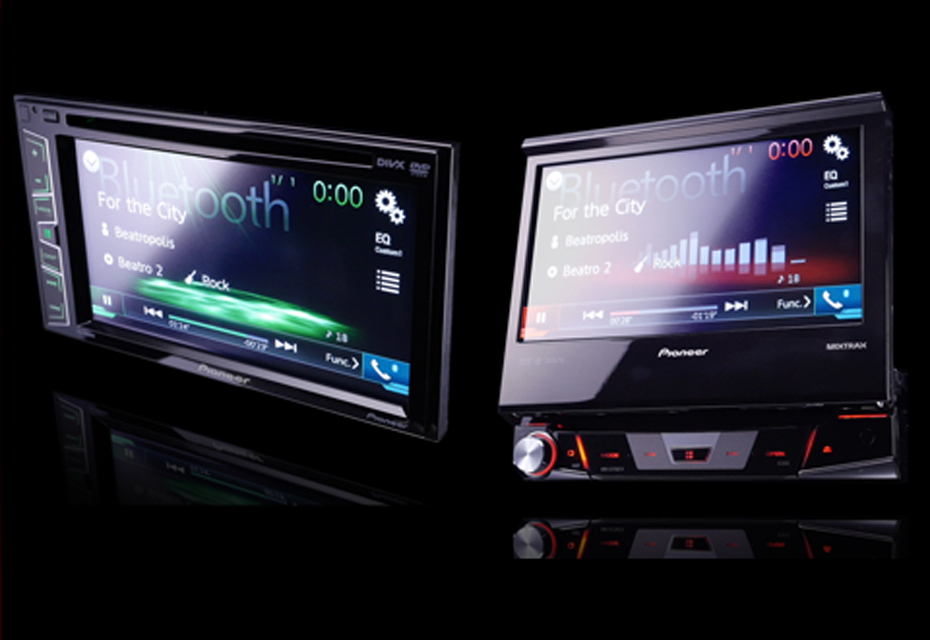 The clear resistive tochscreen on the new Pioneer AVH-201EX DVD recievers are an industry first and designed to enhance the visibility of on screen graphics and images and making them appear clear and crisp.
Graphic User Interface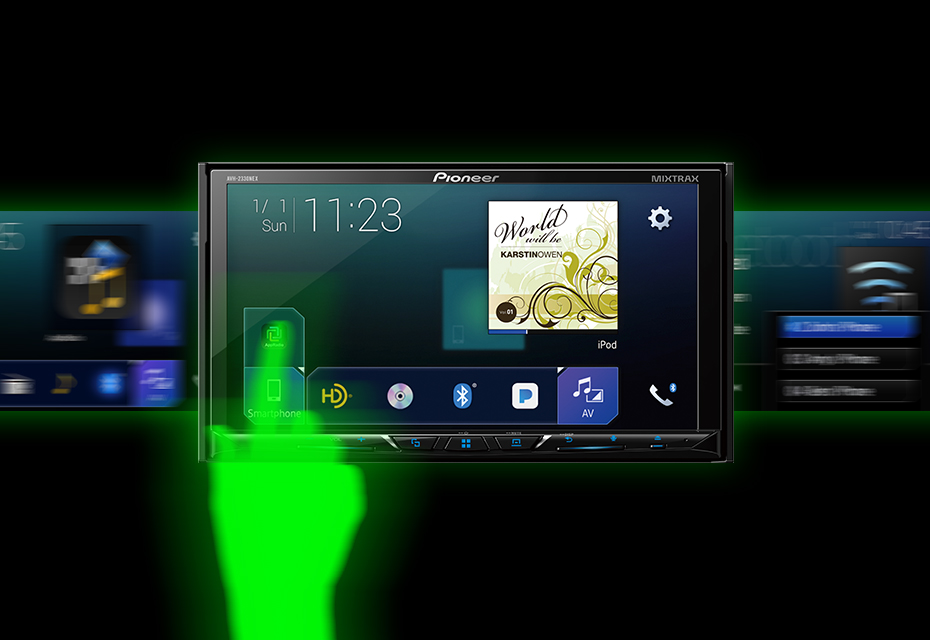 Pioneer AVH-201EX with the New User Interface, your operation becomes much more simple and easy. Simple device switching for Bluetooth, wide customizability of AV and device sources, responsive user interface, etc.
Customize the sound and display.
Using the Pioneer AVH-201EX your car and your music are as unique as you are. With Pioneer DVD Receivers, sound quality features like built-in Auto EQ and Time Alignment, 13-Band Graphic Equalizer with touch panel swipe settings and built-in high/low pass crossover with adjustable points and slopes provide you with the controls to tailor the listening experience to your vehicle and listening preferences. Multiple audio codec and high quality FLAC codec, as well as specialized or high-grade audio parts are features integrated into the Pioneer's DVD receiver to produce superb sound.
13-Band Graphic Equalizer
With the unique Advanced Touch Slide Operation*, you simply drag your finger across the screen to change the EQ curve and audio characteristics. 13-band EQ adjustment allows you to fine-tune sound quality just as you like it.