AVH-2550NEX Apple CarPlay

The AVH-2550NEX features Apple CarPlay, the smarter, safer and more fun way to use your iPhone® in the car. Apple CarPlay gives iPhone users an incredibly intuitive way to make calls, use Maps, listen to music, and access messages with just a word or a touch.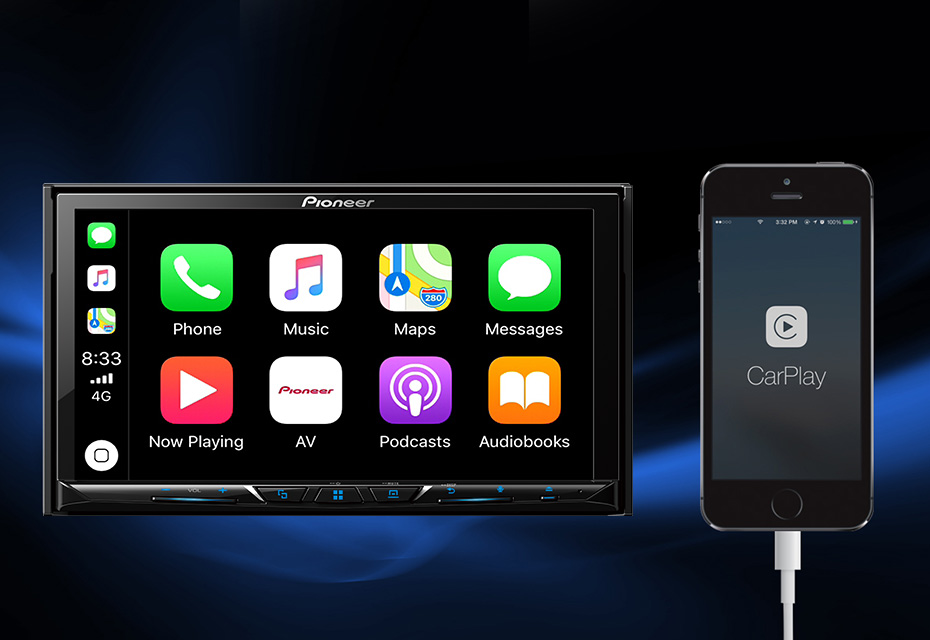 AVH-2550NEX Android Auto

The AVH-2550NEX also features Android Auto which extends the Android platform into the car in a way that's purpose-built for driving and automatically brings you useful information and organizes it into simple cards that appear just when they're needed. It's designed to minimize distraction so you can stay focused on the road ahead.
Android Auto is compatible with Android phones running Android 5.0 (Lollipop) or later. Android Auto may not be available on all devices and is not available in all countries or regions.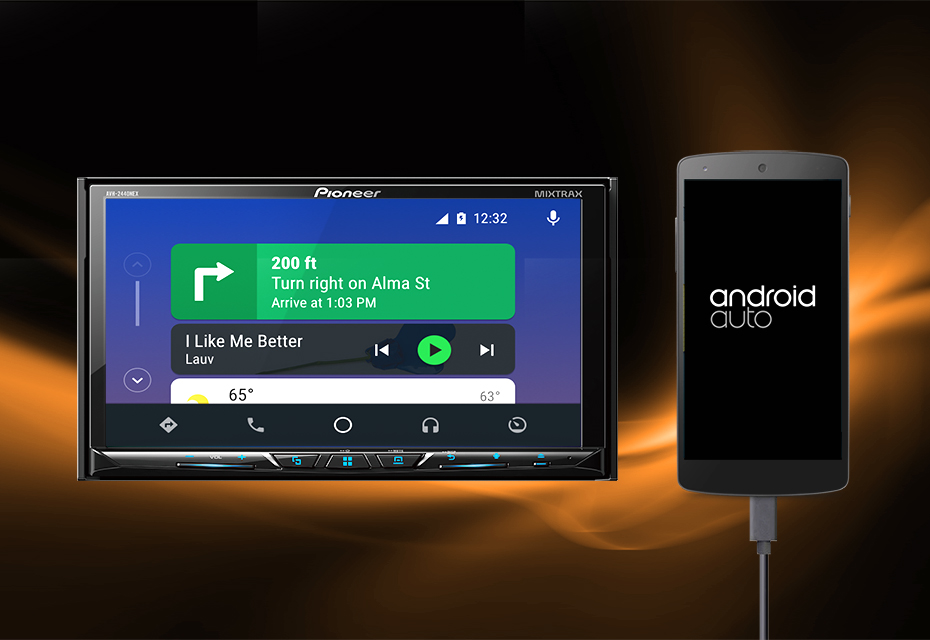 AVH-2550NEX Spotify connection

With Spotify being a dedicated A/V source on the AVH-2550NEX, you now have the ability to control content from the Spotify app on iPhone and Android devices. You can play, pause and skip tracks, browse playlists, albums and radio stations on the go using the Pioneer controls. If you are a Spotify premium user (requires a monthly paid subscription), you can enjoy ad-free, high quality music even when there is no internet connection.

With AppRadio Mode +, Pioneer has taken the technology from our revolutionary, game-changing AppRadio and placed it in the AVH-2550NEX so you can experience control of compatible apps directly on your dash! When connected to an iPhone 5 or newer, or compatible Android smartphone with the correct interface cable (sold separately) and loaded with Pioneer's free AppRadio application, you can enjoy full on-screen access and control of your contacts, calendar, maps, and more! The intuitive interface is formatted and designed specifically for safer in-vehicle operation.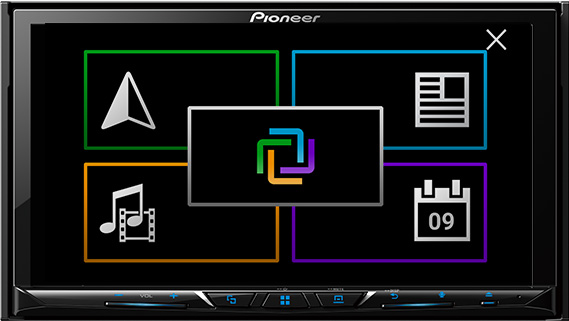 AppRadio Mode + is compatible with Waze - a social GPS driving / navigation app that offers maps, real-time traffic, and various other Information. Waze is a GPS navigation software that works on smartphones and tablets with GPS support.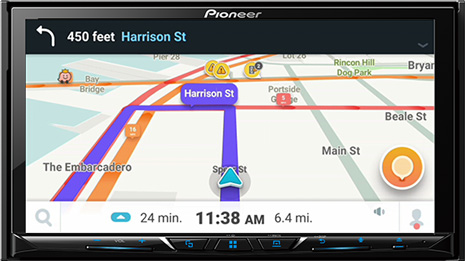 One-Touch Source Switching

It's simple to switch between a source that is currently in use and another that had just previously been used on the Smartphone. **Not available for Apple CarPlay and Android Auto.**
Easy Device Switching
The AVH-2550NEX AV receiver clearly displays passenger smartphones connected via Bluetooth for the Bluetooth-ready AV receivers. You can switch the smartphones with ease.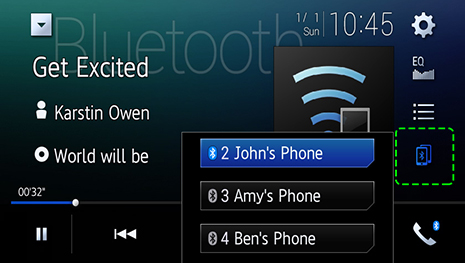 Premium Sound Quality
Pioneer applied its decades of professional technology and engineering expertise into the audio section of the NEX Series. Engineered with an optimized PCB layout for audio signal integrity and a number of audiophile grade components to deliver a premium audio listening experience.
Hands-Free Calling and Audio Streaming Stay safe and obey local hands-free laws with built-in Bluetooth (HFP). Easily pair a Bluetooth enabled phone to the AVH-2550NEX without having to go through complicated settings. When a registered Bluetooth device is in close proximity to the receiver, the auto connection function automatically pairs the two units.From hands-free calling, wireless audio streaming (A2DP) with artist, album, and song search, simple pairing, and control audio (AVRCP), Bluetooth® wireless technology has made life
SIRI Eyes Free
Users of an iPhone® with Siri can take advantage of Siri Eyes Free functionality. With a simple touch of the NEX touchscreen, Siri starts listening through the NEX unit's external microphone and answers your questions and requests over the vehicle's speakers, helping you keep your eyes on the road and your hands on the wheel.

Your Favorite Stations Wherever You Go, Wherever You Are
The AVH-2550NEX is SiriusXM-Ready™ so you can get over 140 channels, including commercial-free music plus the best sports and live events, comedy, news, exclusive talk and entertainment. SiriusXM programming is received through the SiriusXM Connect Vehicle Tuner (sold separately, SiriusXM subscription required).
More Music. More Stations. More Features. Digital Sounds. No Subscriptions.
The AVH-2550NEX features a built-in HD Radio™ tuner allows you to enjoy your radio in an all-new way. With HD Radio, you can listen to the radio in the same unmatched fidelity as your digital music. Your FM stations now with CD-quality sound, AM stations now with FM-quality sound, and crystal-clear reception with no audio distortion.
PICTURES WITH ACCESSORIES (SPEAKERS, CAMERA ETC.) FOR ILLUSTRATION ONLY, AND NOT INCLUDED IN THE PRICE