AVIC-W6500NEX GPS Navagation
Navigation In addition to the latest mapping and turn-by-turn directions to a large database of Points-of-Interest, things like restaurants, gas stations and ATMs. Pioneer's Navigation Receivers with built-in navigation offer detailed, reliable traffic and route guidance information to help you get where you want to go.
To enhance driving safety and convenience, Pioneer's Navigation Receivers incorporate a high-performance 3D Hybrid Sensor for precise determination of vehicle position.
Wireless Apple CarPlay

The AVIC-W6500NEX GPS with Apple CarPlay™ wireless is a smarter, safer way to use your iPhone in the car that allows you to stay focused on the road and get directions, make calls, send and receive messages, and listen to music. You can even connect wirelessly to stay focused on the road.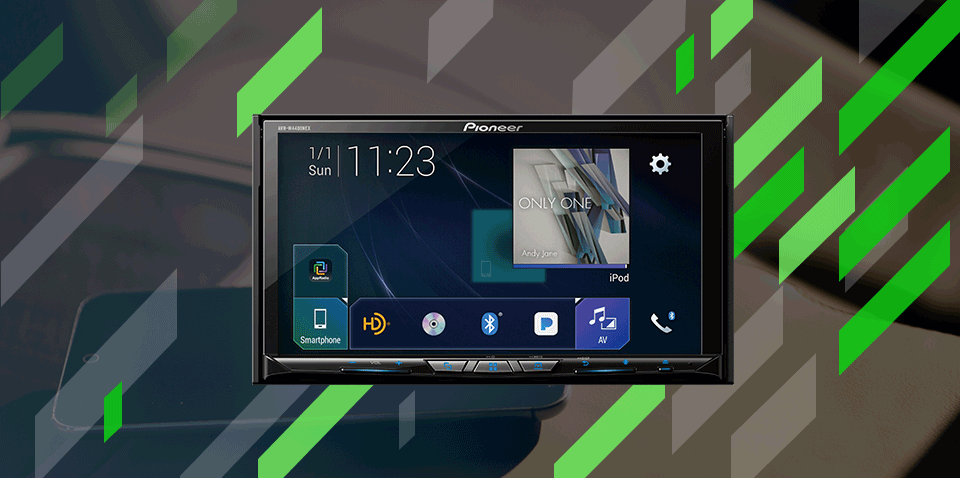 Apple CarPlay™
Pioneer's CarPlay-compatible in-dash receivers enable consumers to upgrade the vehicles they already own to the smarter, safer and more fun way to use iPhone® in the car. Consumers with iPhone 5 or later including the iPhone 6, or iPhone 6 Plus with the latest version of iOS can use Siri® voice control to make and receive calls, compose and respond to text messages, access Apple Maps for navigation, and listen to their music, podcasts and iTunes Radio.

*Apple iPhone 6 Plus, iPhone 6, iPhone 5s, iPhone 5c or iPhone 5 with iOS 7.1 or newer is available.
Wireless Mirroring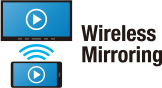 Wireless Mirroring function displays a wirelessly connected smartphone on the receiver display, and touch operation*of this display makes it easy to share various contents stored in the smartphone with other passengers.

*Touch operation differs among compatible smartphones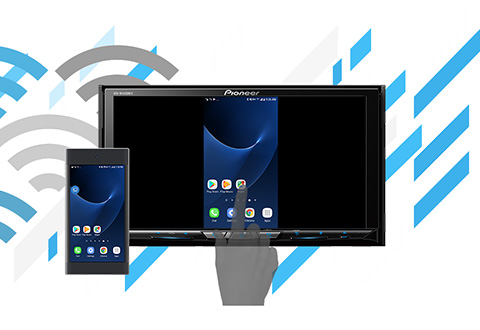 AppRadio Mode + is compatible with Waze - a social GPS driving / navigation app that offers maps, real-time traffic, and various other Information.