Built-in Bluetooth MVH-300EX
Pioneer DVD Receivers feature built-in Bluetooth that enables both hands-free calling and audio streaming. Including the latest Hands-Free Profile (HFP 1.6) with Wideband Speech capability, more natural sound quality and details will be provided during calls. When streaming music, you are able to browse and select the media stored on your smartphone using the AVRCP 1.4* or AVRCP 1.5** profile.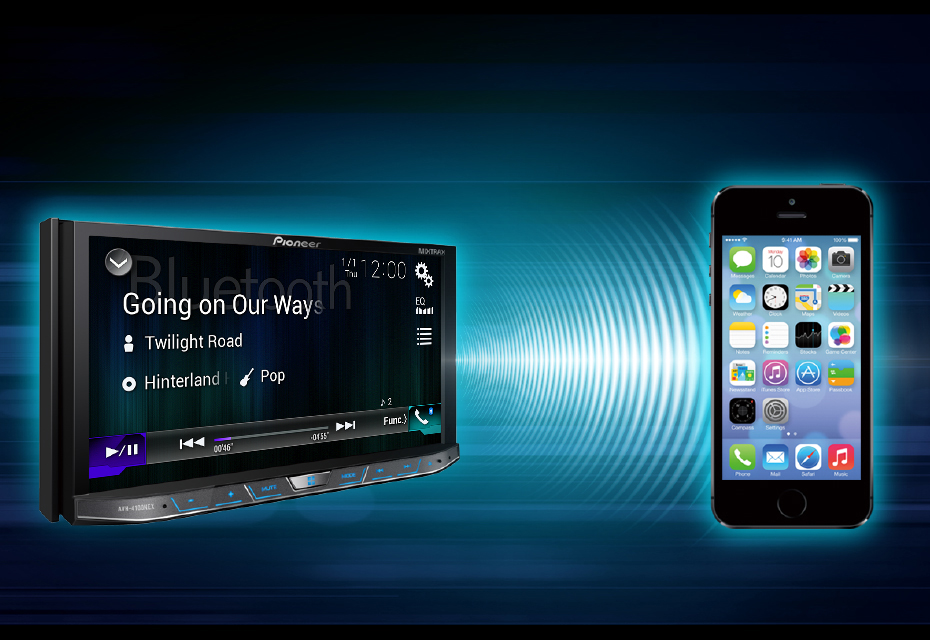 Audio Streaming
The built-in Bluetooth MVH-300EX is easy to connect to and can stream the artist, album, and song information stored in your device.
File Browsing
File Browsing in MVH-300EX can be used through AVRCP 1.4* or AVRCP 1.5** version of Bluetooth. You can easily search songs in the browsing display.
Hands-Free Calling
includes better call quality reception using the new Wideband Speech Handsfree Profile, HFP 1.6. Nearly doubling the bandwidth of the frequency helps bring call quality similar to FM reception.
New Graphic User Interface MVH-300EX
With the New User Interface, your operation becomes much more simple and easy. Simple device switching for Bluetooth, wide customizability of AV and device sources, responsive user interface, etc.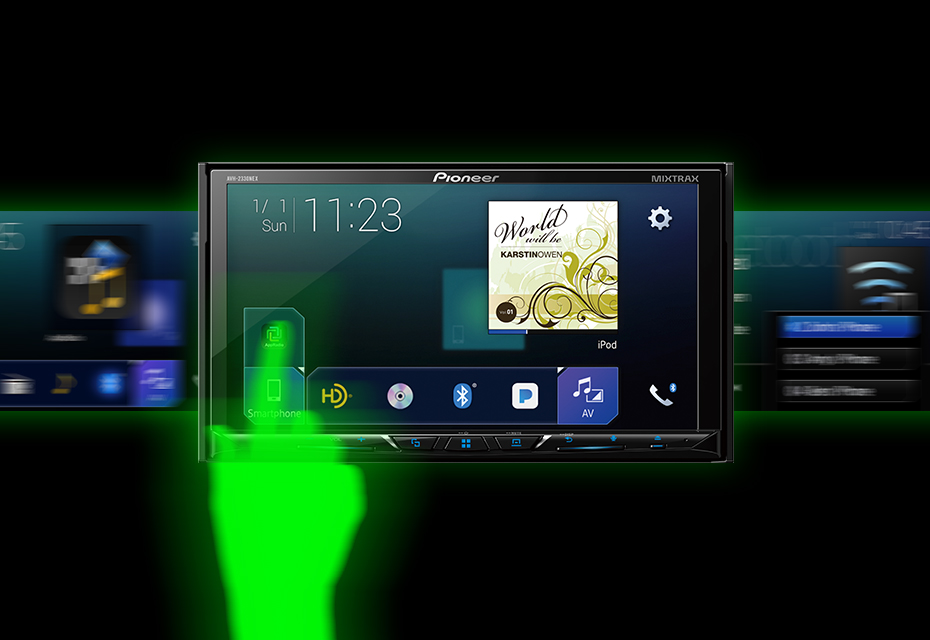 Easy Device Switching
The AV MVH-300EX receiver clearly displays passenger smartphones connected via Bluetooth® for the Bluetooth-ready AV receivers. You can switch the smartphones with ease.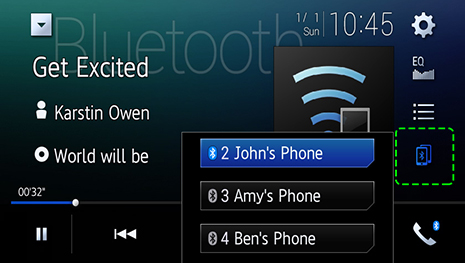 Sound Quality MVH-300EX
MVH-300EX Your car and your music are as unique as you are. With Pioneer DVD Receivers, sound quality features like built-in Auto EQ and Time Alignment, 13-Band Graphic Equalizer with touch panel swipe settings and built-in high/low pass crossover with adjustable points and slopes provide you with the controls to tailor the listening experience to your vehicle and listening preferences. Multiple audio codec and high quality FLAC codec, as well as specialized or high-grade audio parts are features integrated into the Pioneer's DVD receiver to produce superb sound
13-band EQ adjustment allows you to fine-tune sound quality just as you like it.