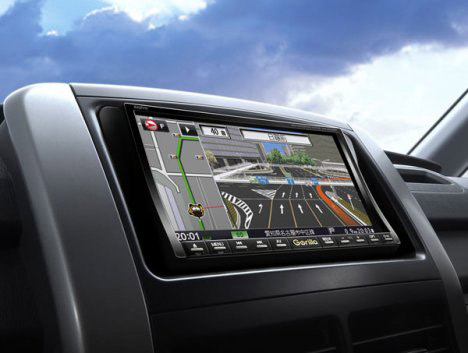 With all of today's high-tech gadgets and toys, consumers often wonder if it's worthwhile going with an all-in-one in-dash system, and replacing their existing sound system. Truth is, there are no shortage of systems out there, and some with high performance features. The important thing for a consumer is to choose what's most suitable, and a system that best meets the budget.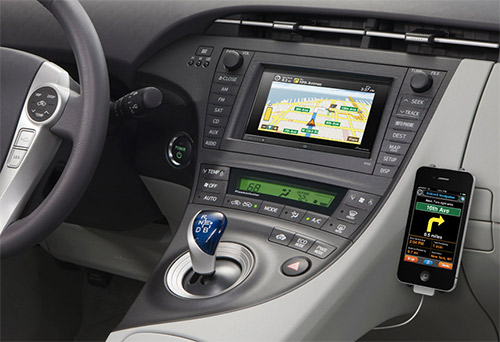 The most current aftermarket in-dash systems are designed with two things in mind. First, to offer GPS features, and second, to offer high-end entertainment features. For the most part, maps and direction features are loaded directly into the navigation component. At the same time, the entertainment elements are accessible through integration with smartphone technology.
Many older GPS units are stand-alone components that have to be manually attached in the car, and are powered by the "cigarette lighter". An in-dash GPS unit is much more permanent, and with much more sophisticated smartphone integration. As well, all of the map features are built in so that neither battery power or data usage is dependent on the smartphone itself.
Aftermarket in-dash systems are highly technical, and can be rather complex to install – certainly not a good project for the uninitiated. The best option is professional installation, by those who have a good understanding of the products and who can work around the nuances of installation. Ideally, the very best approach is to purchase a unit and have it installed under one roof.
Picking and choosing the "best" in-dash system

A reliable installer will usually advise a customer that there is no such thing as "best". That's because every customer has different needs and different priorities. For example, someone who uses a smartphone frequently will benefit from an in-dash system that is compatible with Apple CarPlay or Android Auto (depending on the smartphone). This will allow for direct interaction with specific apps using the system's touchscreen capabilities.
For Apple enthusiasts, CarPlay allows easy interaction with everything from messaging, to music, to maps, to iPhone. Additionally, there are various third-party apps that are equally accessible. Drivers connect their smartphone to the in-dash unit (with a cable) and can interact directly with the touchscreen. Android Auto is similarly used, also with a connection, and with a wide selection of apps that are likewise available from the Android library.
As for navigation, this too is highly integrated, with map databases that are available through the built in GPS component. Experts highly recommend a unit with a minimum of 7 million points of interest (restaurants, hotels, gas stations, etc.). The better quality in-dash units come equipped with a traffic receiver, and for frequent drivers this is an ideal feature. Real-time information and updates are accessible regarding traffic on a particular route.
For the consumer, it's best to match the features in an in-car system with personal needs. For the experts, there are two kinds of features – the essential ones, and the luxuries. Essential features would be tings like GPS navigation and Bluetooth connectivity. Luxury features would include the advanced smartphone elements available through Android Auto and Apple CarPlay. Whatever the choice, better decisions are made by being well informed.
---
Why it's a good idea to choose Car Systems Installation?
CSI are leaders in vehicle electronics, with industry knowledge and experience that is unrivalled. In-house product inventory is extensive and surpasses most competitors in the business. As for pricing, CSI is very competitive, providing excellent value on systems large and small.
For CSI, customer service continues to be a top priority with every installation. Appointment times allow for flexibility, and customers can rest assured of the most professional attention.
With the best products on the market, and high quality installation work, CSI technicians go above and beyond – the bottom line is to deliver 100% satisfaction.
The CSI team is committed to the highest level of service excellence, offering extended hours where required, and appointment times that best satisfy customer need.