For the latest, most innovative Mercedes Benz accessories, tech-savvy vehicle owners can count on Car Systems Installation for the best selection on the market. To book a custom installation, call 416.901.5812, or visit the company website at www.carsystemsinstallation.ca.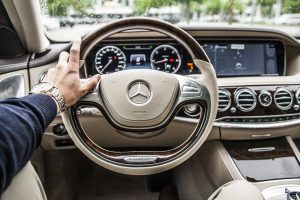 Mercedes Benz Accessories – SmartKey Remote Starter System
With the Mercedes Benz remote starter, you can start any Mercedes Benz equipped with SmartKey. The SmartKey Starter® system doesn't change anything in the vehicle – it's the most seamless remote start system available. The SmartKey Starter® enables a remote start when the panic button is pressed. This will allow for remote starting using the factory key.
mObridge M2 Connect Platform
The mObridge M2 Connect Platform is the third generation of MOST Bluetooth® Interface. This is the most advanced after-market Bluetooth® Interface of its kind. Using the Parrot Bluetooth® technology, this platform offers telephone support for 1000+ supported devices. In addition, there is a capability to do automatic software upgrades with any Android device.
mObridge M2 Media AUX and USB
The mObridge M2 Media is the latest iPod and USB media platform that supports BMW, Porsche, Mercedes, and Audi. The system now has USB MP3 playback, and iPod Lightning Jack support.
With this system in place, it's possible to run both USB memory sticks and iPod connection at the same time. The mObridge M2 Media also has a standard 3.5 mm auxiliary input.
mObridge M2 Pro BT, AUX and USB
The mObridge M2 Pro is simply the ultimate platform. Supporting Mercedes, BMW, Porsche, and Audi, it now incorporates USB MP3 playback and iPod Lightning Jack support. With Parrot Bluetooth® technology, this system features a standard array of phonebook and telephony controls, and iPod/iPhone controls (through the radio and the steering wheel).
MOST Sirius satellite radios kits
The NAV-TV Sirius satellite radio kit offers a whole new digital radio experience (for Mercedes, Porsche, and Audi). The interface allows for full control of Sirius radio, including the channels, categories, and station names. In addition, the interface allows for browsing of SAT stations by categories like Country, Electronica, Dance, Hip-Hop, and many, many more.
Rosen Piggyback Headrest DVD
The Rosen AV7800 Piggyback DVD system can be installed in any vehicle with proper adapters. When this system is installed professionally, regular functions (like raising the headrest height) all work as usual. Expertly installed, the Rosen AV7800 can be customized to perfectly match the factory specifications – in other words matching colour, grain, and stitching.
Video In Motion Interface modules
Video in Motion modules for Mercedes, Audi, and BMW allow video to be watched at any speed.
These interface modules allow the rear seat entertainment system to be viewed by a third passenger in the front seat while the vehicle is moving. While some vehicles disable video when in gear, these modules will allow the video to be watched at any speed.